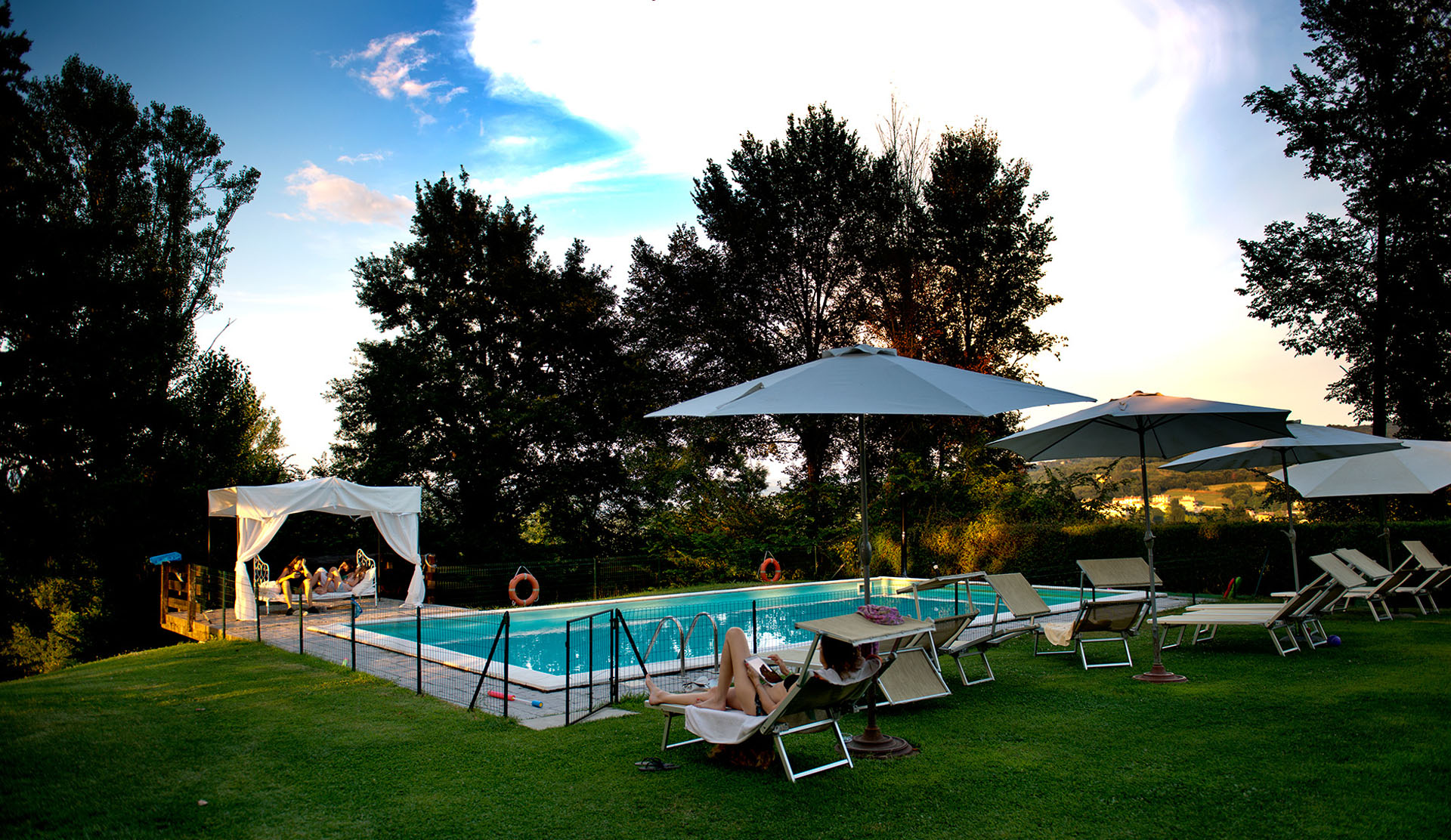 Sant'Illuminato
Country Homes
our philosophy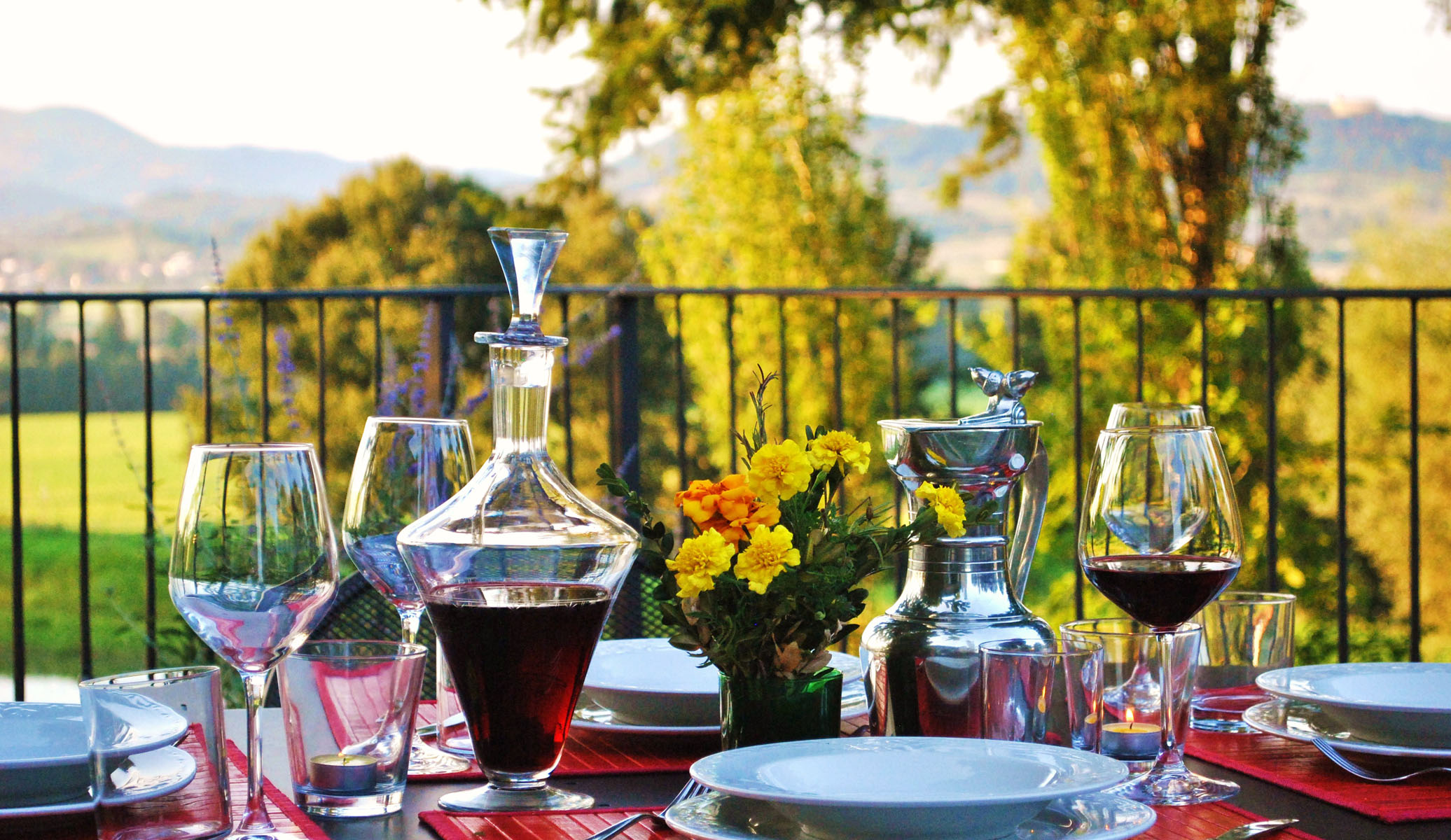 Sant'Illuminato
Country Homes
our philosophy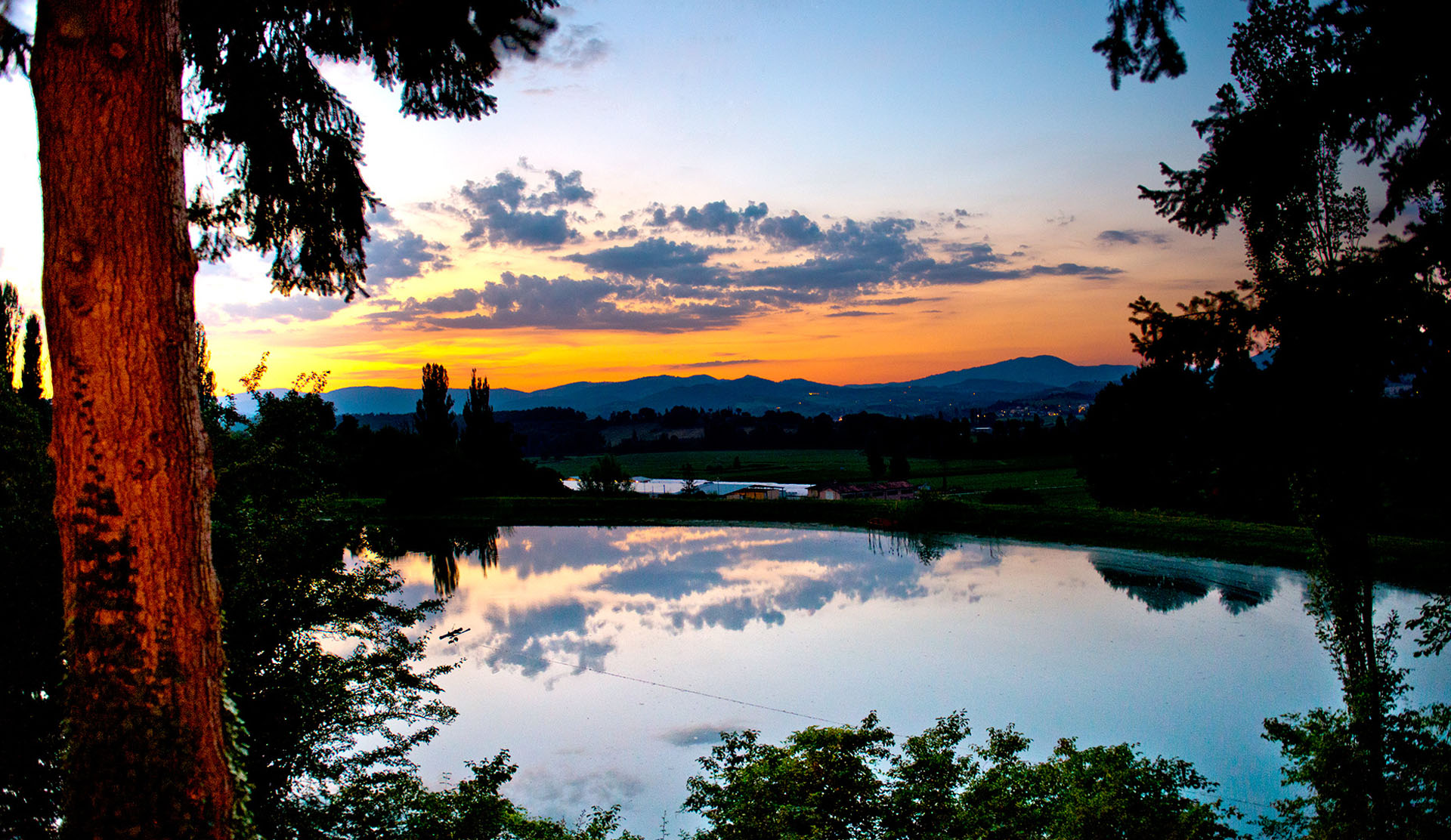 Sant'Illuminato
Country Homes
our philosophy
The country home: our philosophy
Sant'Illuminato Holiday Farm is located in the upper Valley of the Tiber, near the border between Umbria and Tuscany, within easy driving distance of scenic and historic centers like Città di Castello (18 Km); Arezzo (50 Km); San Sepolcro (32 Km); Cortona (35 Km); Gubbio (42 Km); Perugia (55 Km); Assisi (68 Km); Todi (90 Km); and Lake Trasimeno (42 Km). Nestled in the low hills overlooking the Valley, Sant'Illuminato is a fully enclosed expanse of around 18 hectares. Its rolling fields are interspersed with cool, sun-dappled woodlands. The entire complex has now been completely restored to create independent apartments, each tastefully and distinctively furnished and equipped with all modern comforts. Great care has been taken to preserve the original architecture, and the wooden beams, terracotta tiles, and stone fire-places in some of the apartments are close to 300 years old. In keeping with the traditions of old, each room has its own color and mood.The Farmhouse contains five fully independent apartments that vary in size, lay-out, sleeping capacity, and kitchen facilities. In a separate building nearby, there's also a cozy one-room apartment that's perfect for a single couple.

Marco Silenzi
Dal 2001 l'agriturismo Sant'Illuminato è la mia famiglia, il luogo dove condividere con gli ospiti una sana e rinvigorente esperienza di vita di campagna completamente immersi nella natura e nel fascino di una location realizzata alla fine del 1.600. Ho concepito Sant'Illuminato come grande casa, uno spazio di porte aperte sempre permeato dal calore dell'accoglienza per trasmettere lo spirito dei luoghi, la forza dei valori e l'intensità delle emozioni.
Gli aerei sono l'altra mia grande passione e dal 1982 sono pilota civile dell'aviazione. All'interno della proprietà ho realizzato una pista in erba per piccoli aerei da turismo (Aviazione Generale e Ultraleggeri) che, recentemente, ha conseguito la classificazione di aeroporto minore italiano attribuito con il codice internazionale LIAL (Standard ICAO).
FACILITIES
Pool - 6x12 mt. fully equipped for counter-current swimming and hydromassage
Outdoor space for children
Airstrip
Lake for swimming and sports fishing
Free wi-fi